This walk is particularly attractive to bird watchers, as it runs close to the Lavan Sands where a variety of waders can usually be found feeding at mid tide. (Tide tables often on sale in newsagents or on the internet).
From Bangor, turn off the A55 at the village sign (Junction 13), and follow the signs to the Nature Reserve. At the coast there is a car park, close to the start of the walk.
From Conwy, turn off the A55 Junction 13, and almost immediately turn right, following the sign to Conwy. The road goes under the A55 and reaches a T junction – turn right and follow the Nature Reserve signs and proceed to the coast car park.
Join the coastal path to Llanfairfechan heading east, with the sea on your left.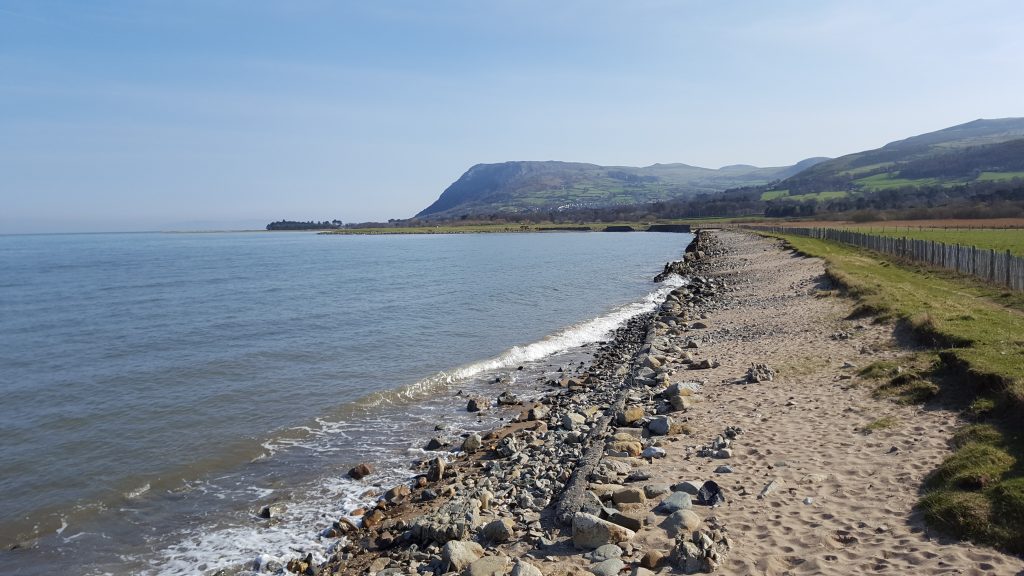 The going is flat and easy, and there can be excellent bird watching opportunities, as well as good scenery. The path is well maintained and signed North Wales Coastal Path.
The last section is on the Llanfairfechan promenade, where you can find two cafes near the car park.
Return the same way or walk into the town to the main road where you can catch a Number 5 bus back to Aber.